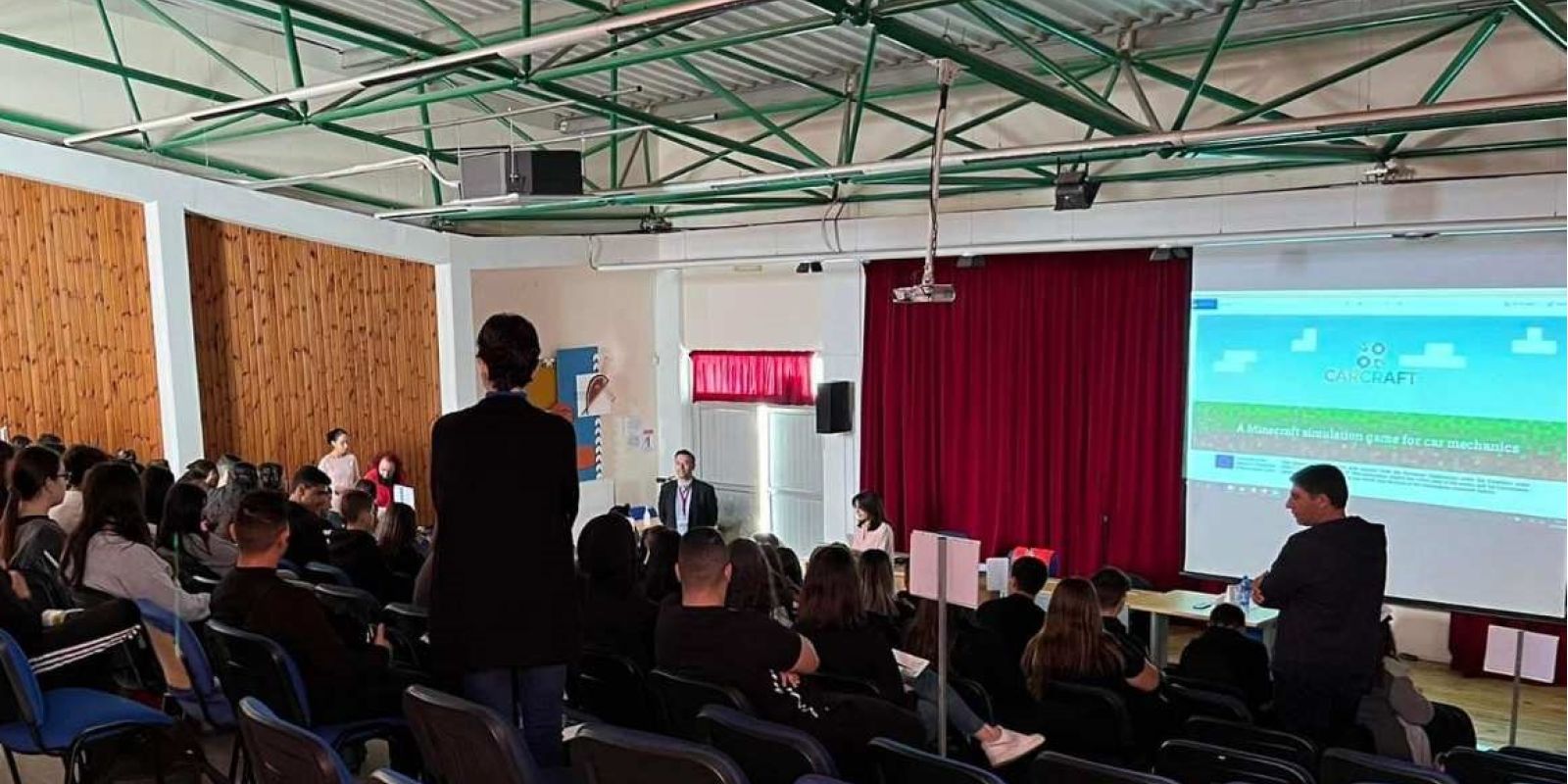 Presentation at Agios Spyridonas Lyceum
We had a joyful presentation of CarCraft to the students of Agios Spyridonas Lyceum. Special thanks to Angelos Iacovides for deliving his inspirational presentation to the restless youth of Limassol.
What is Carcraft?
Carcraft is an educational simulation game based on Minecraft for automotive mechanic students. The idea of CarCraft was born after experiencing the effects that the COVID pandemic lockdowns had in VET education, to support VET students in continuing their education when they cannot attend classes.
https://www.intercollege.ac.cy/presentation-agios-spyridonas-lyceum/